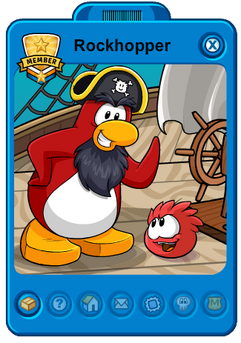 Rockhopper is a famous mascot in Club Penguin. He has a puffle named Yarr, which was the first red puffle discovered. In December 2007, Rockhopper gave a present, which was to donate red puffles to the Pet Shop. He can be found in many parties and events, like the Holiday Party. If you were to meet him on the island, he would give you his background and a chance to be buddy's with him.
Rockhopper was first shown to Club Penguin in 2006 waddling around the island. He had not met Yarr or discovered Yarr yet, but was sure to penguins that he was a pirate
Player Cards
Edit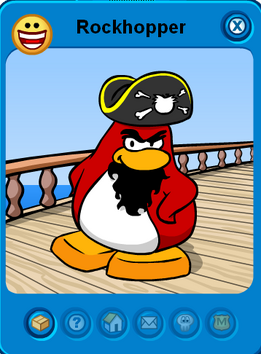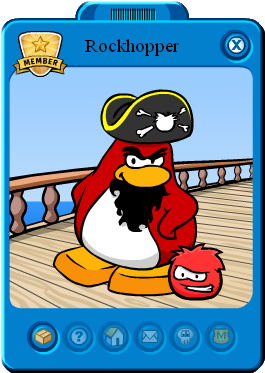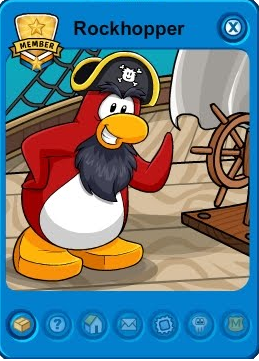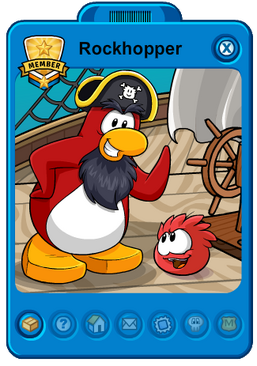 Ad blocker interference detected!
Wikia is a free-to-use site that makes money from advertising. We have a modified experience for viewers using ad blockers

Wikia is not accessible if you've made further modifications. Remove the custom ad blocker rule(s) and the page will load as expected.